Top-Grade Poly Furniture with a 25 Year Warranty
About Daybreak
Daybreak's collection of furniture is meticulously crafted with top-grade poly material and stainless steel fasteners. The products are built to withstand the elements and remain beautiful throughout the year, outshining traditional wooden furniture.
RSH Décor is a premium provider of Daybreak furniture and decor.
Farmhouse Collection
A modern four-leg dining table that comfortably seats six chairs, perfectly complemented by our stylish Newport dining chair with a modern slat back design.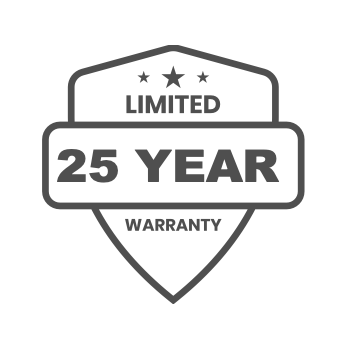 25 YEAR WARRANTY
Top-grade poly furniture is guaranteed not to rot, splinter or crack.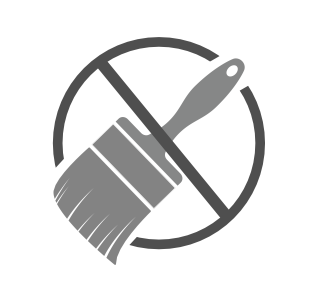 LOW - MAINTENANCE
No more painting or staining. Leave it outdoors year around!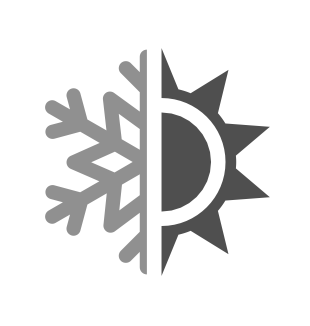 WEATHER - PROOF
Durable and heavy furniture can withstand all weather conditions.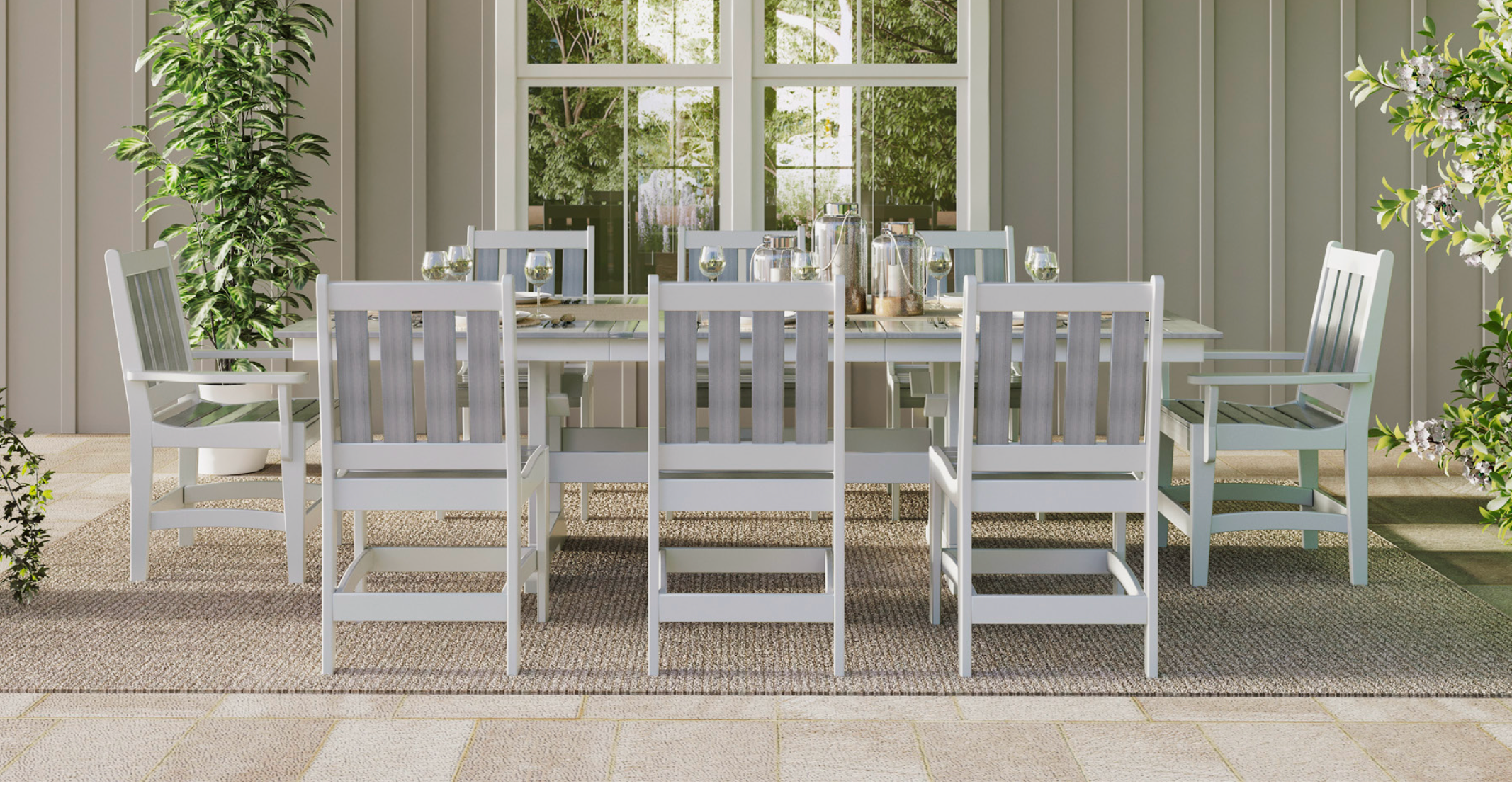 Expandable
Leesport Collection
This exquisite dining table offers the luxury of two additional leaves, allowing you to easily expand seating for large gatherings and to create unforgettable moments with your loved ones.
Rollback Gliders
Long-lasting rockers and gliders constructed from premium poly material designed for decades of use.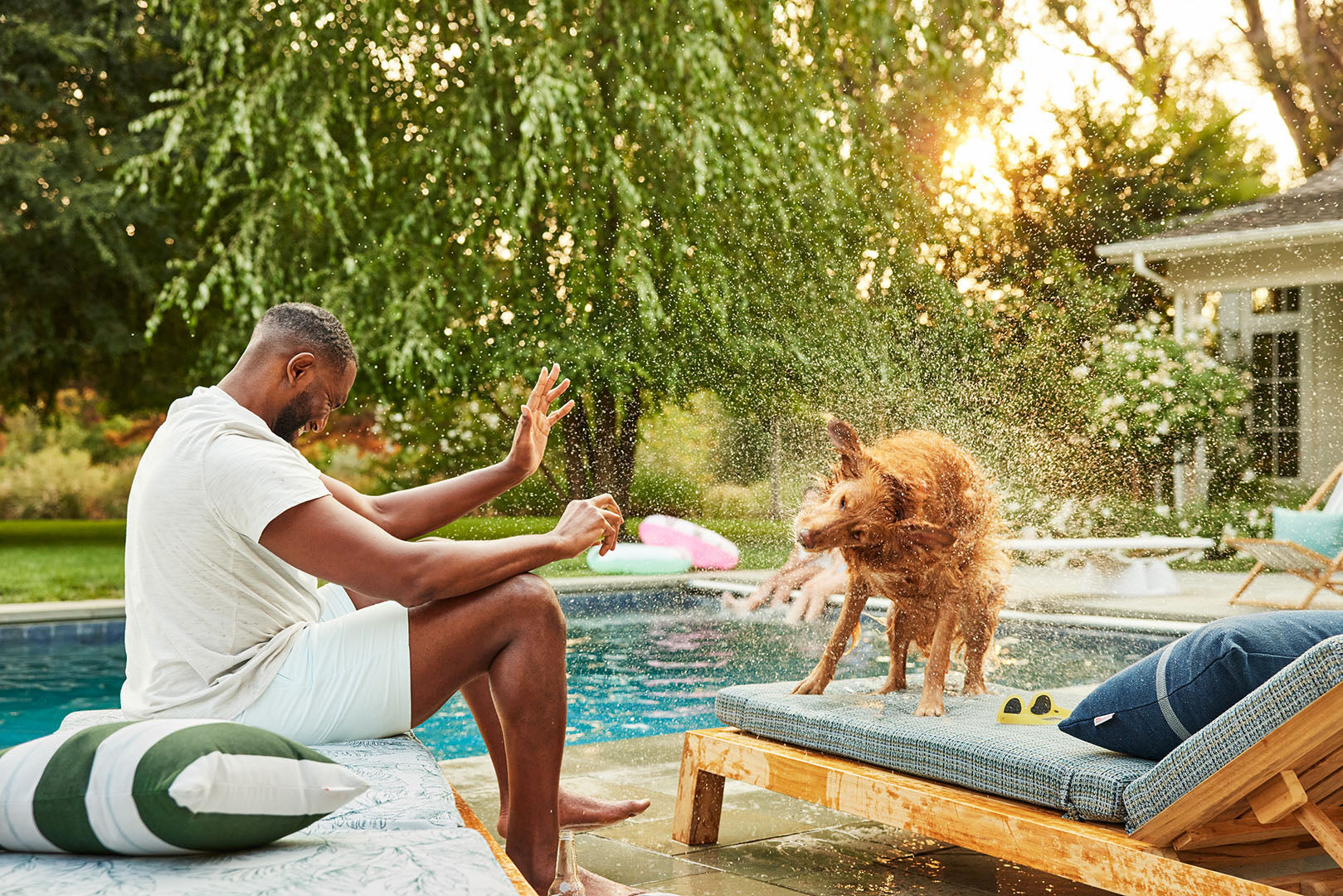 experience joy
Buying custom furniture has never been easier.
At RSH Décor, you can trust our experience to guide you. From our competitive pricing to white-glove delivery service, we make it easy to create an outdoor oasis.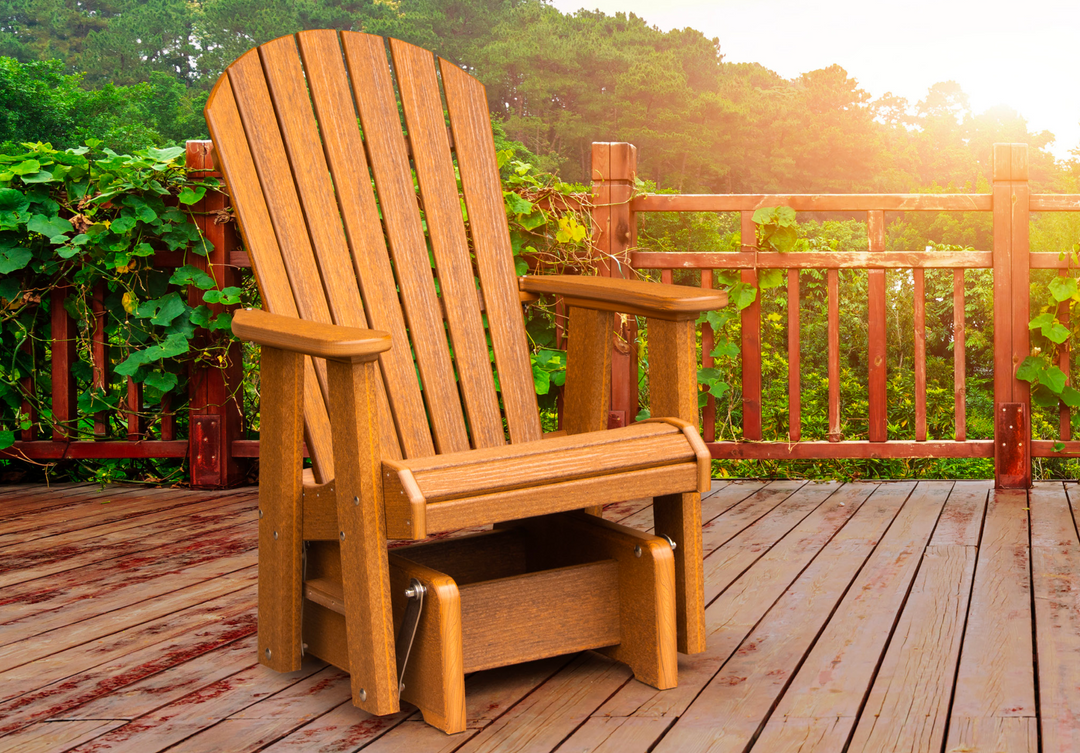 Fanback Collection
Embrace tranquility in our beautifully crafted chairs. With a traditional fanback design and a contoured seat, these pieces offer unmatched comfort.
Stanton Collection
Enhance your outdoor space with the perfect combination of deep seating chairs, sofas, fire pit tables, and end tables for a truly comfortable oasis.
Contact us to begin your custom furniture experience!